Design Patterns - The Builder Pattern
21 Dec 2016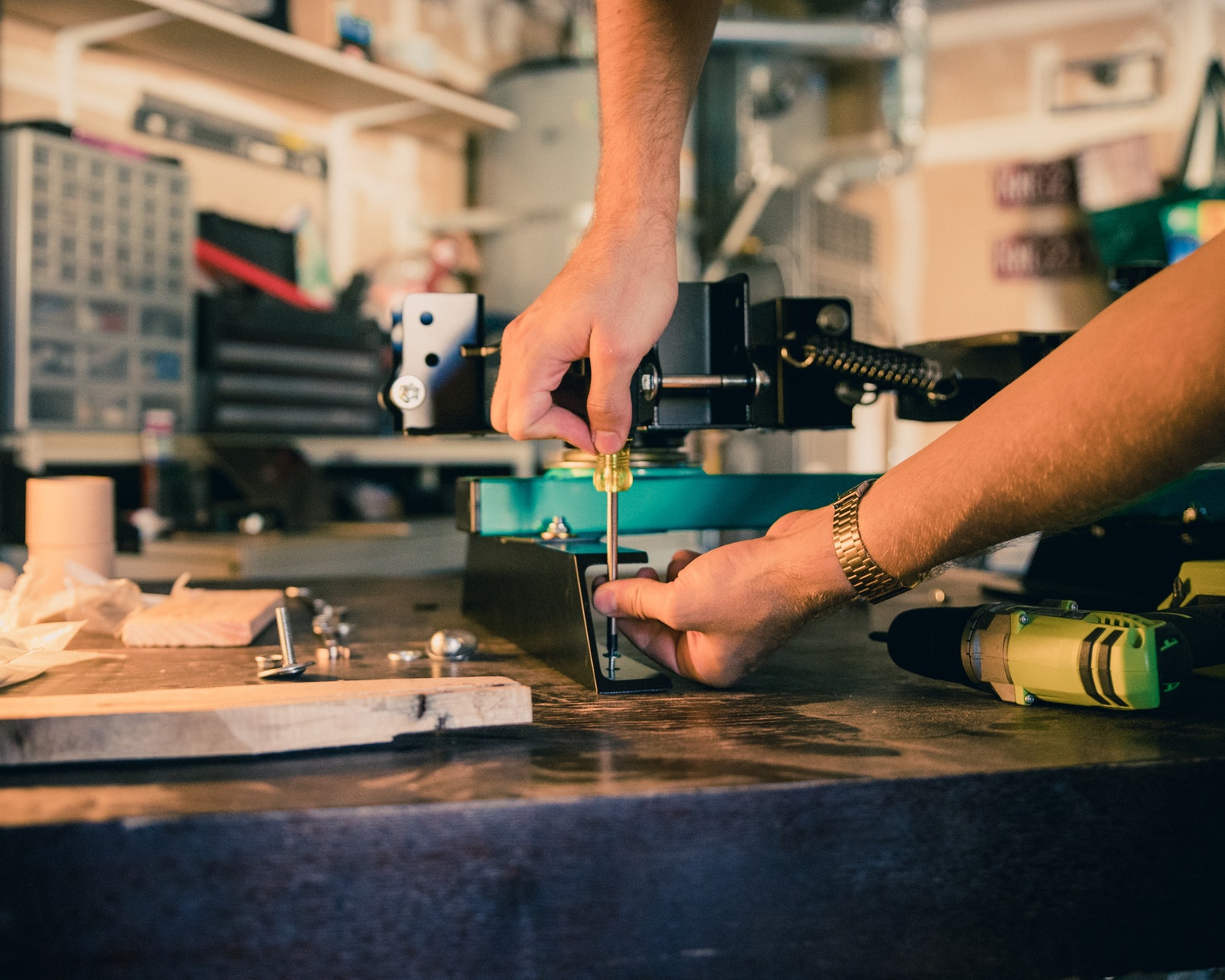 Intent
Separate the Construction of Complex Object from it's representation
Facilitate building complex objects where multiple parameters are involved.
Problem
Encapsulate the construction and assembling of complex object in separate Builder Object.
Inflexibility with Constructors to create complex objects.
Solution
It provides static factory builder object to start and facilitates adding additional parameters.
Summary
Builder Design Pattern falls under Creational Pattern which facilitates flexibility and readability while creating multiple objects because same builder can be re-used.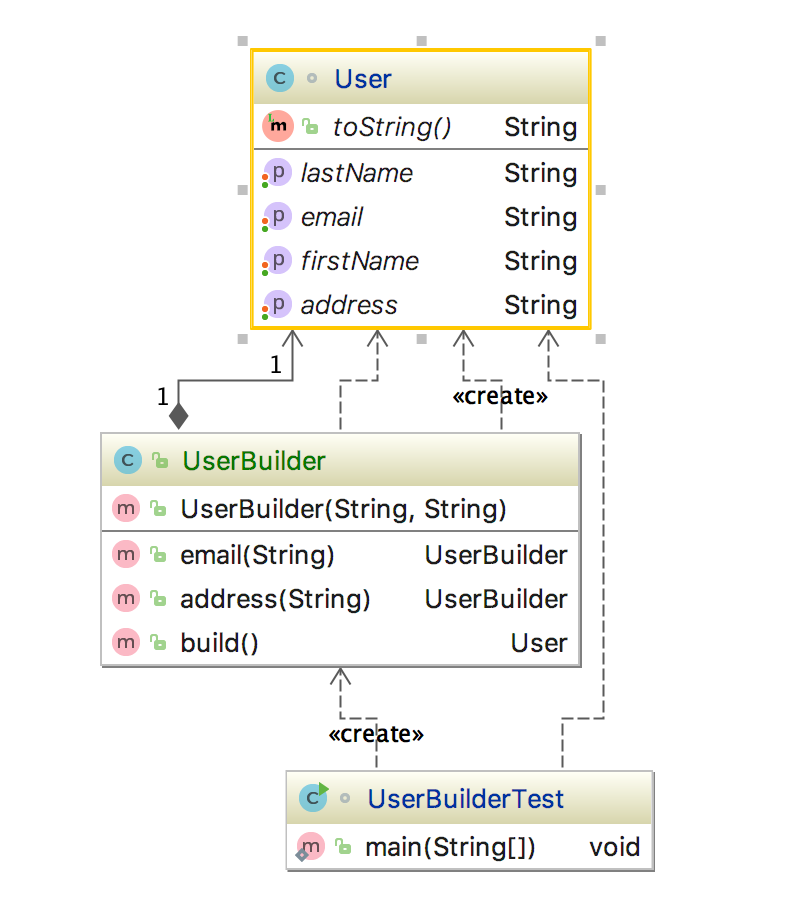 Example
UserTest.java
package

 

com.art.designpatterns.builder

;





import

 

lombok.Getter

;




import

 

lombok.Setter

;




import

 

lombok.ToString

;





@Getter




@Setter




@ToString




class

 

User

 

{


    

private

 

String

 

firstName

;


    

private

 

String

 

lastName

;


    

private

 

String

 

email

;


    

private

 

String

 

address

;




}





/**
 * Demo Class
 */




class

 

UserBuilderTest

{


  

public

 

static

 

void

 

main

(

String

[]

 

args

)

 

{


    

User

 

johnDoe

 

=

 

new

 

UserBuilder

(

"John"

,

 

"Doe"

).

build

();


    

User

 

robertNoyce

 

=

 

new

 

UserBuilder

(

"Robert"

,

 

"Noyce"

)


                                

.

email

(

"robert.noyce@gmail.com"

)


                                

.

address

(

"Burlington, IA"

).

build

();


    

System

.

out

.

println

(

johnDoe

);


    

System

.

out

.

println

(

robertNoyce

);


  

}




}




UserBuilder.java
package

 

com.art.designpatterns.builder

;





public

 

class

 

UserBuilder

 

{



  

private

 

User

 

user

;



  

//Required


  

private

 

String

 

firstName

;


  

private

 

String

 

lastName

;



  

//Defaults


  

private

 

String

 

email

 

=

 

""

;


  

private

 

String

 

address

 

=

 

""

;



  

/**
   * UserBuilder with firstName and lastName as required Parameters
   * @param firstName
   * @param lastName
   */


  

public

 

UserBuilder

(

String

 

firstName

,

 

String

 

lastName

){


    

this

.

firstName

 

=

 

firstName

;


    

this

.

lastName

 

=

 

lastName

;


  

}



  

public

 

UserBuilder

 

email

(

String

 

email

){


    

this

.

email

 

=

 

email

;


    

return

 

this

;


  

}



  

public

 

UserBuilder

 

address

(

String

 

address

){


    

this

.

address

 

=

 

address

;


    

return

 

this

;


  

}



  

public

 

User

 

build

(){


    

user

 

=

 

new

 

User

();


    

user

.

setFirstName

(

firstName

);


    

user

.

setLastName

(

lastName

);


    

user

.

setEmail

(

email

);


    

user

.

setAddress

(

address

);



    

return

 

user

;


  

}




}



Tweet
Follow @aayushtuladhar